JOIN US AT TAYLOR FARM PARK located at 45 Calf Pasture Beach Road in NORWALK, CT!
SEPTEMBER 19th and 20th, 2015
Live Green Connecticut! green-living and family festival is a fun-filled festival with something for everyone! Delicious food, great music, kids' activities,  "cool cars", home improvement section, health & wellness, electric bike test drives. over 150 exhibits AND MORE!
This two-day festival brings together a wide variety of statewide 'green' information and resources and presents this message, in a friendly, casual and natural setting, with something for everyone. Live Green Connecticut! balances education with entertainment,  provides a community gathering that galvanized the state around sustainability and is fun for the whole family!
RESOURCES:
BUILDING:
ENERGY:
Wind, Solar & Water Exhibits
Renewable Energy
Sustainable Energy Technologies
Alternative Fuels
LANDSCAPE & GARDEN CENTERS:
Eco-friendly Landscaping, Lawn Care & Design
Garden Center 'Green Thumb' Products, Supplies & Ideas
FOOD & BEVERAGES:
TRANSPORTATION:
Alternative Fuel & Hybrid Vehicles
Eco-Friendly & Sustainable Transportation
Human Powered Transport
GREEN – OTHER:
Green Careers & Education
Green Pet Products & Supplies
Green Cooking & Cookware
Eco-Friendly Waste & Disposal Management
Environmentally Conscious Community Involvement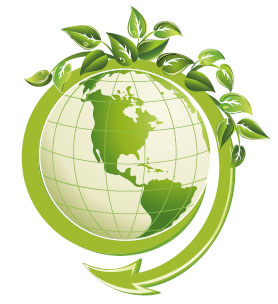 GREEN KID'S ACTIVITIES:
Nature Center Exhibits
Marine Ecology Exhibits
Entertainment – Strolling & Stage
Hands-on Activities
HEALTH & WELLNESS:
Health & Wellness Businesses
Nutritional Education
Healing Centers
EDUCATION & SPEAKERS:
Green Careers
Environmental & Conservation Speakers
Money-Saving & Tax Incentive Idea Speakers
LEED Certified Speakers
ECO-ART & FASHION:
Eco-Friendly Products & Services
Eco Artists
Eco Fashion Designers
Location
Taylor Farm Park – 45 Calf Pasture Beach Road, Norwalk, CT 06855
From New York/Stamford: Take I-95 North to Exit 16. Turn right at the end of the ramp onto East Ave.
From New Haven: take I-95 South to Exit 16. Turn left at the end of the ramp onto East Ave.
From Danbury, Waterbury and Hartford: Take I-84 to Route 7 South, toward Norwalk. Stay on Rt. 7 and eventually you will reach the connector to I-95. Follow signs to I-95 North and take Exit 16. Turn right at the end of the ramp onto East Ave.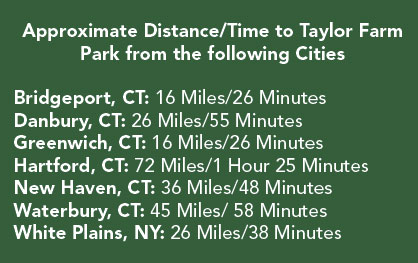 From all directions:
Follow the blue signs to Calf Pasture Beach (Beach Area) and the green signs to Live Green Connecticut! Follow East Avenue. After you go under the railroad trestle, you will see a cemetery on the left. Take a left after the cemetery onto Cemetery Street/CT -136N. Turn slight right onto Gregory Blvd. Turn left onto Marvin Street, at the Rotary. Turn right onto Calf Pasture Beach Road. Taylor Farm Park will be on the left, just before Calf Pasture Beach. Just after the pond located in Taylor Farm Park, take a left onto Canfield Avenue and follow the signs for Parking.